For the past couple years in Manhattan Beach, we have had these amazing yellow flowers growing like weeds around our little beach town.  They are a beautiful yellow and I have been dying to take a client there since they have been "back".   It has to be the right client…child has to be a girly girl….they have to like the idea….etc.  Anyhow ~ found the perfect family…I picked the perfect spot and thought I had the perfect day.  I was a little cloudy and a little cooler and I got to the spot where we were going to shoot and my flowers were closed up.  Not completely gone….but pretty much closed.   And I was so sad…….for about 3 minutes.  When this family showed up and got out of the car, one look at them and I knew the day would end up perfect….and it did.   Emma had just turned one and she was an absolute doll….happy, smiling and up for anything.  She was so little…..(not really that little, but my kids are 5 and 6…so I love holding the little ones.)
I also love sessions where we can go to a couple locations…..I love variety and we have one of the most beautiful beaches around, with one of California's most distinguishable piers….so it was great to head down for a fabulous sunset.  However, I have learned one thing and I ALWAYS tell my clients with toddlers:  If we take pictures at the beach, there is a 99.999999% chance of a face-plant into the sand.  And Emma proved my statement about 90 seconds after we got to the beach.   But she recovered fabulously and she didn't want to leave.  Her little hands and feet were almost purple with chill…but she still wanted to stay and play in the waves.   It was fun to watch her enjoy herself so much.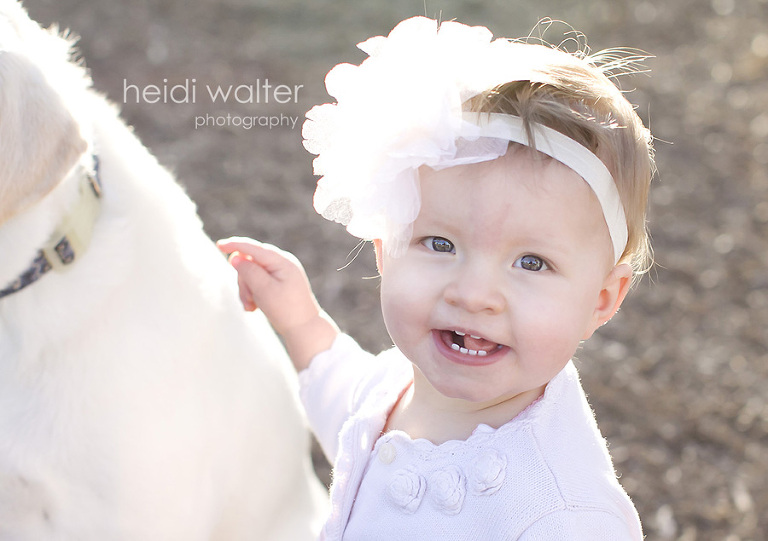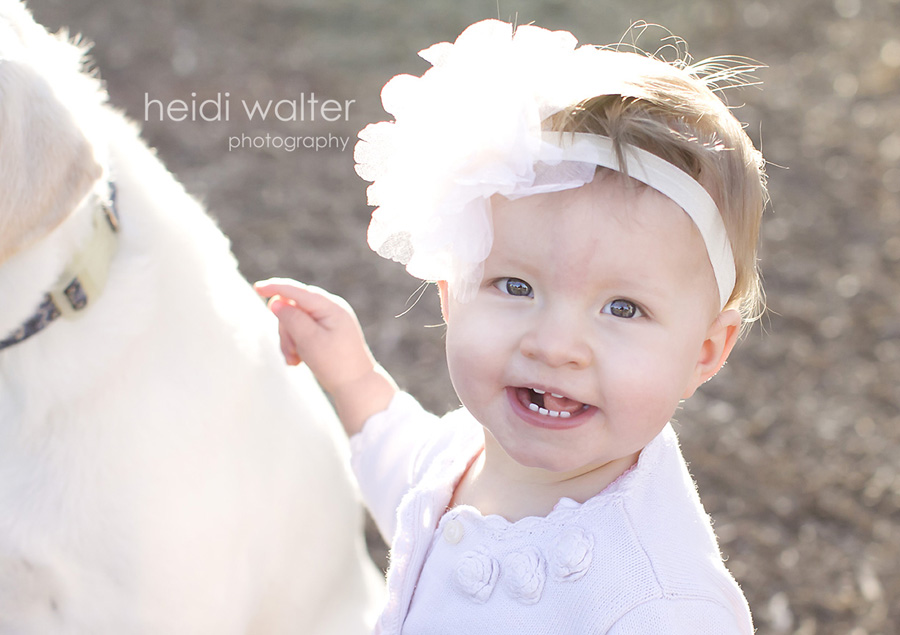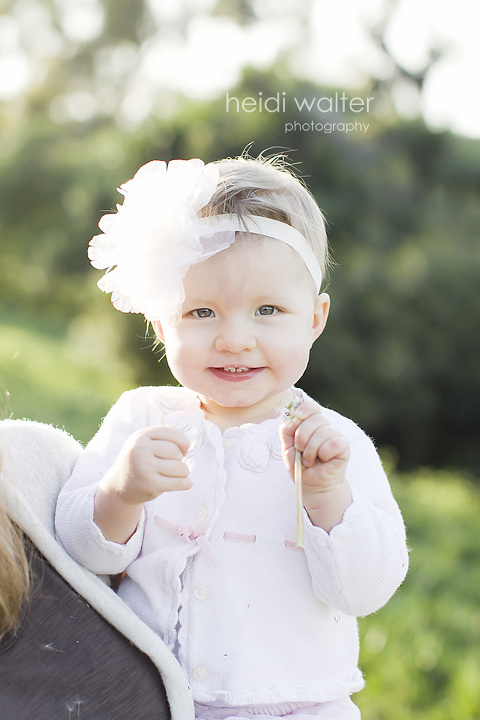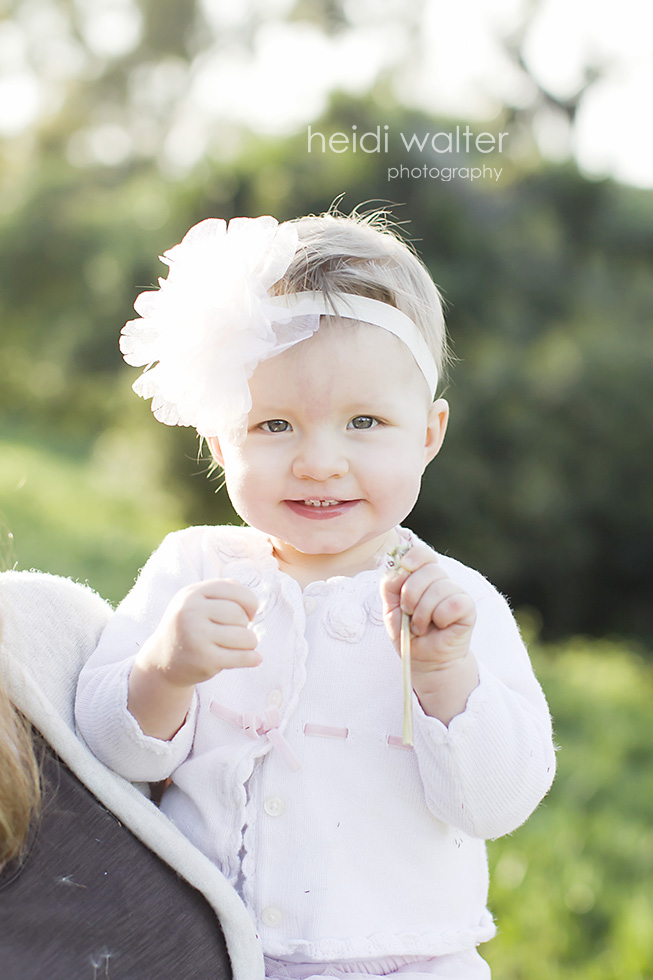 My favorite of the day…..the genuine happiness of a mother and her baby girl.  You can see exactly what she is thinking.  I just love it.